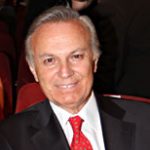 Best Alternative To Having Your Own Office In Taiwan
Taiwan Trade Service is the best alternative to having your own office in Taiwan or China. Whether you are seeking goods already available or planning to have your own designs manufactured, Taiwan Trade Service can oversee your business from production to shipment. With facilities in Taiwan and Mainland China, our services provide you with all the benefits of Taiwan's and China's competitive prices along with the reliability and efficiency of an established, experienced North American organization. We are only a phone call away – eliminate the headaches of an overseas transaction while enjoying the expert services of our staff in both North America and Taiwan. From supplying manufacturer information to consulting for long-term projects, Taiwan Trade Service has the resources and the expertise to help you.
E.M. Mayer, Vice President North American Operations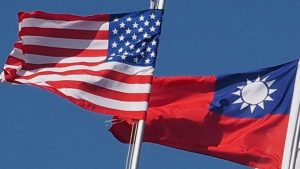 A Service Designed For Americans
We have been making it easy and safe for American businesses of all sizes to buy from or sell to Taiwan, and China. Do you want to source Made-In-Taiwan goods at the most competitive prices and ensure that what you paid for is what you get? Call Taiwan Trade Service. Do you want to cut down on production costs of an existing product or a new design or invention that you want to have made in Taiwan? Call Taiwan Trade. You can rely on us to deliver at the most competitive price with speed, efficiency and reliability. Make Taiwan Trade Service your office in Taiwan. We speak and understand your language, and we are only a telephone call away on this continent.
To facilitate your business with Taiwan, Taiwan Trade Service offers you a unique range of services:
Taiwan Custom Manufacturing (OEM) Service
Manufacturing products to customer design and specifications. This is our most popular service that will be of interest to manufacturers, distributors, inventors and to all businesses seeking to reduce production costs. For more details please click here.
Our services include:
Arranging the best possible terms and prices
Preparing comprehensive quotes including shipping costs
Inspecting the quality of each shipment
Handling all local Taiwanese transportation and export documentation
Execution of overseas shipping to the your most convenient port
Taiwan Product Sourcing, Quality Control and Shipping Service
To acquire and ship manufactured products and representing the buyer's interests to ensure that the products shipped meet the buyer's specifications. See our Amazon Marketing page.
Taiwan Trade Mission Service
For business groups visiting Taiwan to buy, sell, invest or seek investment capital.
Call us at 1-888-333-2896 or email to
15123 Sutton, Sherman Oaks, CA 91403